John Burgos, Vice President – Business Development North America, Mindgate Solutions
Introduction on RTP and its adoption around the world.
We can all agree that the world has shifted, and this shift has affected the way we do many things.  While real-time payments (RTP) was previously considered an infrastructure luxury, it has now become a common method of payment in many parts of the world.  This adoption has changed the payments landscape.  Digital payments, in particular, RTP was initially adopted by only a few countries like Japan, Switzerland, Korea, Brazil and India.  Digital and RTP payments have dramatically accelerated the pre-existing, but slow-moving trend, away from cash and checks.  
Current status of RTP adoptions around the world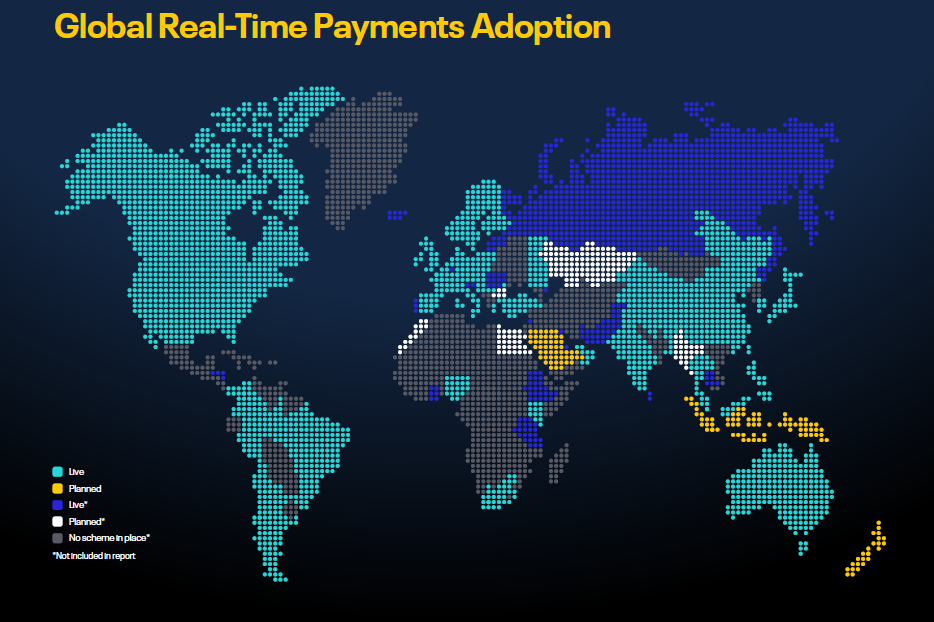 How RTP is used?
RTP technology facilitates payments across all payment categories, including business-to-business (B2B), business-to-consumer (B2C), consumer-to-business (C2B), peer-to-peer (P2P), government-to-citizen (G2C), and account-to-account (A2A) transactions. As more and more businesses, consumers, and municipalities embrace digital payment methods, financial institutions all across the world are utilizing the RTP network's capabilities to create faster and safer payment processing services.
RTP is live in over 75 countries with over 62 million transactions processed in the last year, making RTP a preferred method of payment for small and low-value payments. It is used in higher volumes to pay for shopping at both physical and virtual marketplace, Person to person transfer, payment of utility bills many others allowing for an interbank account-to-account payment fund transfer and secure transaction posting with immediate notification features. 
Why RTP is used?
Eliminating the need to use cash and visit bank for smaller banking services, RTP allows customers to perform transactions around the clock 7 days a week, 365 days a year. RTP brings higher value services by offering various payments options other than just the traditional need to carry cash and card, reducing the risk of Frauds and scams like Card Cloning etc. It allows transfer fund that can be initiated through one of many channels like smart phones, tablets, digital wallets, and the website, simplifying transactions and securing them using a multiple authentication or 2FA method.
Real-time Payments combines immediate funds availability, settlement finality, instant confirmation, and integrated information flows—all in a payment made in seconds. Bringing together speed, data, and communication solves for longstanding challenges.
Benefits of RTP for Banks:
Implementing and delivering RTP ability to customers helps banks to simulate their customer spending to predict their behaviour and offer better services with newer offerings and cater to a newer generation/segment of customers.
RTP has proven to have lower the cost of operation in processing transactions on real-time and optimise the available physical and virtual resources.
Scope/Future of RTP 
RTP has opened a plethora of possibilities in the way we bank today. Bringing ease and convenience right at our finger tips. Below are few use cases of RTP in our day to day life.
Use Case 1: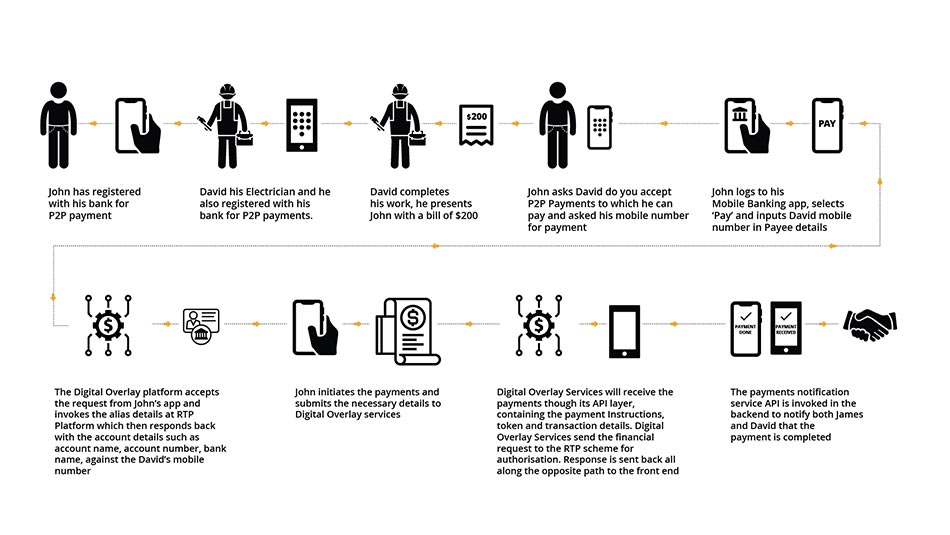 Use Case 2: